Extensive experience in HMO Analytical Standards
Glycom has developed analytical standards for human milk oligosaccharides (HMOs) for more than 10 years. We have gained extensive experience in production of HMOs with chemical and enzymatical synthesis and fermentation technology as part of our development of commercial HMOs. The analytical standards have had key importance for our ability to quality test and control our own products.
They are now available for the benefit of industries such as infant formula or dietary supplements manufacturing and for research purposes as quantification of HMOs in human milk or other materials. Our HMO Analytical Standards cover HMOs and compounds related to them (e.g. the impurities of their productions). The HMO Analytical Standards are high purity materials with accurately determined and highly stable content.
HMO Analytical Standards are exclusively sold by Glycom A/S. Our current range of products include 2'FL (2'-Fucosyllactose), DFL (Difucosyllactose), LNnT (Lacto-N-neotetraose) and LNT (Lacto-N-tetraose). We have the capabilities in-house to further expand this portfolio, based on your needs.
For any special inquiries on HMO Analytical Standard products, please contact us on analytical-a.standards@dsm.com.
High quality Analytical Standards ensured through extensive analysis
Glycom's HMO Analytical Standards have been extensively analyzed, to ensure that you have the complete product identity and documentation needed.
The analysis consists of: Quantitative NMR assay determination using traceable certified reference materials. High performance chromatographic techniques for the detection of related impurities. Water content determination by Karl-Fisher titration. Determination of residual solvent and/or inorganics (as needed).
All results are carefully evaluated to establish the content of the specified oligosaccharide standard, and the reliability of the analysis is tested via mass balance calculations. All these efforts will enable you to accurately measure the amounts of a specific HMO in your sample.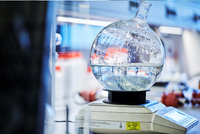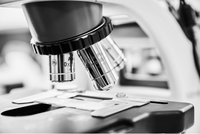 High purity and stability
Our HMO Analytical Standards are of the highest possible purity. The highest possible purity is ensured through membrane filtrations, ion-exchange, charcoal treatments, chromatographic separations and crystallizations of the product (as needed).
We ensure stable water content through selection of the solid form of each product which is least prone to water uptake or release. This minimizes the risk of a change in water content of the standard, which would result in changes of its content. To further decrease this risk, Glycom Analytical Standards are delivered in vials with tight caps packed into sealed, airtight aluminum bags.
Proven concept
Glycom's HMO Analytical Standards are the same analytical standards used in the research laboratories of Glycom A/S and in the Quality Control Laboratory of Glycom Manufacturing with several years of experience to account for their reliability.
Furthermore, the analytical laboratory of the infant formula industry's leading company successfully used Glycom materials for the determination of 2'-fucosyllactose and lacto-N-neotetraose in their products (Austin, 2018). 
For more information please contact us on analytical-a.standards@dsm.com
Reference: Austin, D. Cuany, J. Michaud, B. Diehl and B. Casado. 2018. "Determination of 2'-Fucosyllactose and Lacto-N-neotetraose in Infant Formula." Molecules 23: 2650. doi:10.3390/molecules23102650.